Rapid prototyping may become part of the new normal. With the current disruptions created by the pandemic it seems the usual rules no longer apply in supply chains across the globe. Automotive manufacturers are producing ventilator equipment. Passenger airplanes are doing duty as cargo haulers. Food suppliers have shifted almost entirely from restaurant to grocery channels to keep up with shifting consumer demand. All around us there are examples of adaptability. What comes next though? Is it possible that the flexibility and adaptability forced upon businesses and supply chains alike could be a valuable asset in the future? Could a new and more responsive attitude extend well beyond the COVID-19 crisis?
You might be wondering what a barcode scanning company can offer on the subject. We think: quite a lot. Prototyping is part of our DNA. We were founded, in part, out of the result of rapid prototyping, designing a product born of observation and necessity. Today that translates into wearable barcode scanning technology that enables and enhances the worker experience in industrial settings. It has earned us happy customers all over the world. Recently this approach to problem-solving extended to face masks. As part of our response to COVID-19 our team did what it has always done and prototyped, rapidly. We think an adoption of a rapid prototyping culture can be a valuable model for any team, company, and possibly entire supply chains.
Inspiration
Like many others in the midst of COVID-19 response, we found ourselves with an urgent need for masks. So, we did what many have done too, and looked to simply purchase them. We found availability was limited, quality was low and delivery timelines were unworkably long. Enter necessity, mother of invention. As experienced producers of wearables, we found we had many of the components necessary to create our own masks already. Quickly the team began developing a prototype, despite our lack of experience creating wearables of the face-worn variety.
Fail Fast
Jumping directly into the challenge the team began iterating, creating incremental improvements while moving quickly through development cycles to deliver increasingly better versions. The idea was that the first step isn't to achieve perfection, but rather a base upon which subsequent versions can be built. The idea, with each step in rapid prototype succession, is to provide continual improvement. The team detailed their progress as they went, assessing each iteration against a set of criteria such as wearability, washability, utility and comfort. We tested the end result and made it ready for mass production in a matter of days.
Version 1.0 of the mask.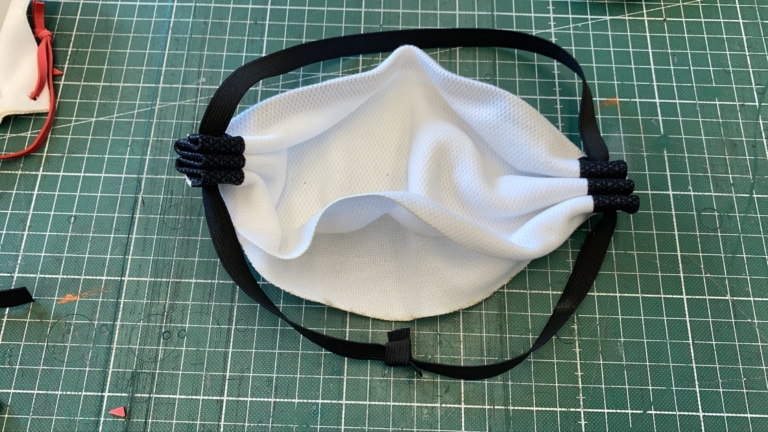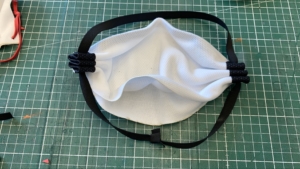 We made 7 iterations along the way.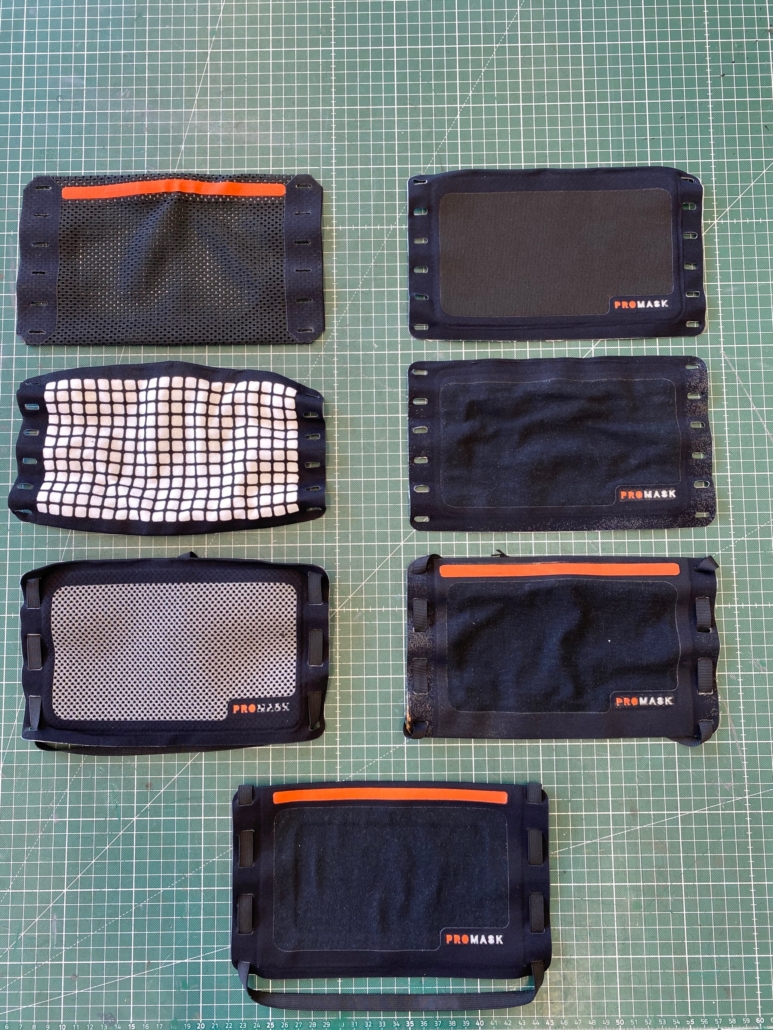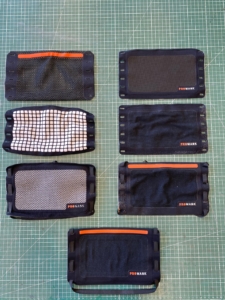 The final version here has conforming support band, adjustable strap,
removable filter pads, and a washable housing.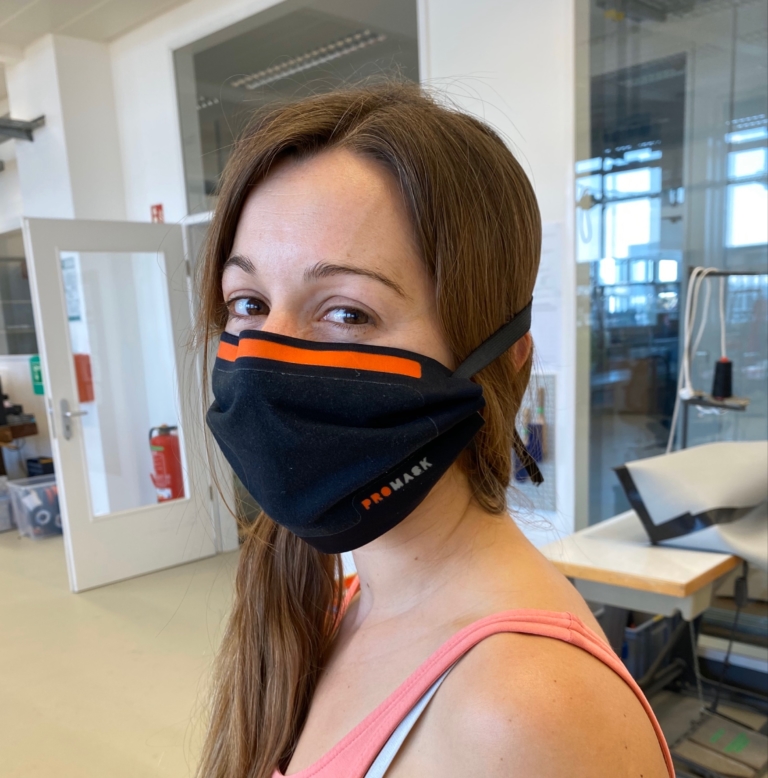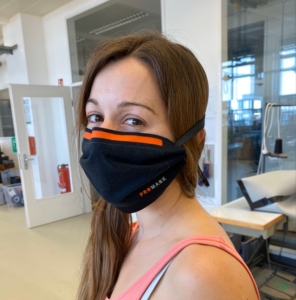 Use What (and Who) You Have
COVID-19 has produced an array of challenges for everyone. We also believe it has created opportunity. Rapid prototyping is something we will leverage long after the crisis has subsided. For supply chains, a responsive and flexible approach is an important baseline for successful business operations and often the differentiating factor between two similar companies.
For us, success continues to be about keeping humans at the center of what we do, and using what's in front of us to solve problems. In the case of our masks it was the materials on hand: the stuff we normally use to create wearable barcode scanning equipment. It was also the team we had on hand: the ones that build the product. The constraints, both in terms of time and manpower, helped to create the solution. It's a simple but powerful example of how a shift in strategy towards rapid prototyping and a mindset of adaptability can create success. It is a lasting learning from this crisis: Sometimes you truly can use what (and who) you have at hand, ready to recombine in new ways.
https://proglove.s3.eu-central-1.amazonaws.com/wp-content/uploads/2020/05/Final_version_ProGlove_mask.jpg
2408
2376
jennifer
https://proglove.s3.eu-central-1.amazonaws.com/wp-content/uploads/2022/12/proglove-new-logo-white.svg
jennifer
2020-05-19 06:01:07
2020-09-13 04:29:53
Rapid Prototyping: Building an Adaptable Supply Chain