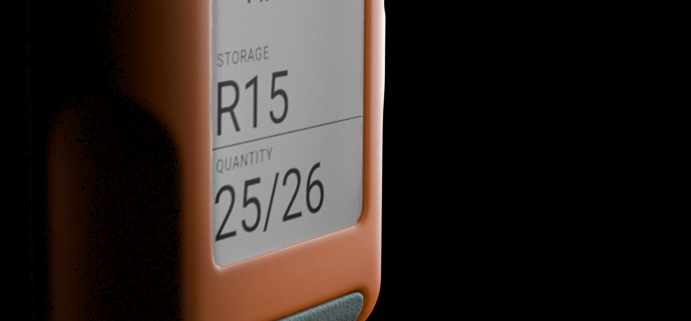 Why guidance with all senses – you may wonder. So, worker's guidance is a critical topic for many organizations. This pertains to questions like: How many workers do you have dispatched to a site? Do they have the right work orders? Is there a way to support them better?
These questions are becoming increasingly important. Keeping items moving efficiently along the supply chain is always a challenge. But the COVID-19 situation has dramatically increased the pressure for supply chain managers.
The Wall Street Journal reports: "The pandemic is driving demand for retailers, consumer-products companies and delivery firms as consumers adjust to a homebound, stock-up lifestyle. But that demand is forcing companies to spend more to manage the spikes as more profitable business lines dry up."
So, it goes without saying, that businesses are looking for ways to be more efficient. However, supply chain frontline workers are often already working at their limits.
Warehouse work consists of jobs like picking, packing, storing, staging and shipping. Each of these activities must be carefully documented. After all, organizations need to be able to track and trace their operations and the items they process. Barcode scanning has proven to be extremely helpful with that. Yet the reality is that most conventional scanners are bulky, heavy, and must always be picked up and put down again.
MARK the difference – worker's guidance with all senses
The glove scanner MARK has been addressing the above issues for a long time. It allows the worker to always carry the scanner where it fits best: at the back of their hand. They can concentrate on their job and do not have to constantly disrupt workflows to look for their scanner. And best of all: They have their hands free to do other things.
Yet – as some customers pointed out – MARK had no extensive solution beyond typical feedback (optic, acoustic, haptic) to facilitate the flow of key information to their frontline workers. The new MARK Display was designed with that requirement in mind. By means of an integrated display, it eliminates the time-consuming need to go back to a stationary terminal to get directions such as: Where does an item have to be stored? How many products are be included in a shipment? Where do I need to go next?
The worker does not have to memorize any of that, they always have it with them. They do not have to carry print outs, because it's at the back of their hand and their hands are still free for other tasks. Moreover, the ample display enhances MARK's feedback by displaying messages like "wrong item" in addition to the already existing optic, acoustic and haptic alert combinations.
This is why ProGlove calls it guidance with all senses. In effect, it allows frontline workers to focus, have fewer things to worry about, and be much faster at what they are doing.
Improving hygiene, eliminating one source of infection
Finally, the unprecedented Covid-19 pandemic has highlighted the need for better hygiene standards. Yet in many warehouses and logistics operations workers are still sharing handheld barcode scanners. A precondition that feeds infection vectors. Not so with the ProGlove concept: Every worker carries their own individual, featherlight scanner, thus eliminating one common source of infection. This is another step towards protecting an organization's most valuable asset: the human worker.
Check out how MARK Display supports worker's guidance at Lufthansa Technik!
https://proglove.s3.eu-central-1.amazonaws.com/wp-content/uploads/2020/02/DISPLAY-TEST-RENDER1.4-inverted_2.png
605
691
axel
https://proglove.s3.eu-central-1.amazonaws.com/wp-content/uploads/2019/08/proglove-logo.svg
axel
2020-04-08 17:05:14
2021-12-07 20:40:27
Guidance With All Senses