The facts of the MARK On Wheels tour are as follows: After 60 days of building the truck, the team crossed 7 borders in three months, travelled some 12,000 kilometers, and visited 22 customers and partners. But there is more that Paul Günther has to share in this interview.
So, Paul, this whole MARK On Wheels Tour must have been like going back in time for you, right?
PG: What do you mean?
Well, you have a reputation about sleeping in trucks!
PG: Oh yes, but that makes dealing with some bewildered looks a little easier.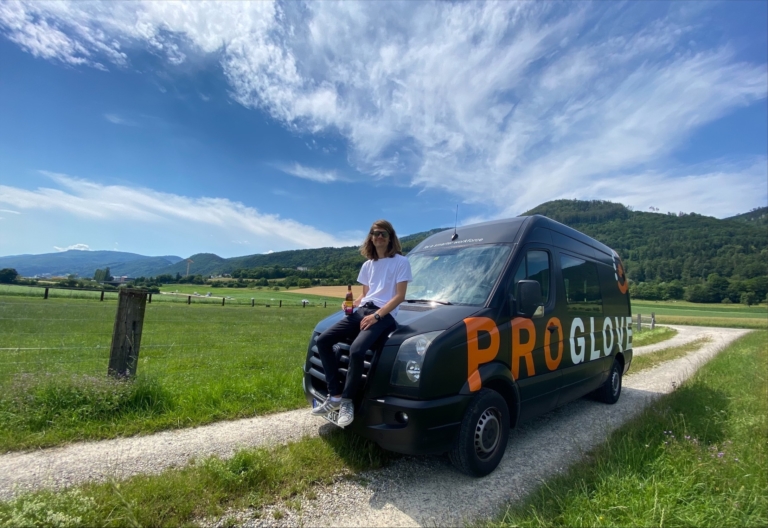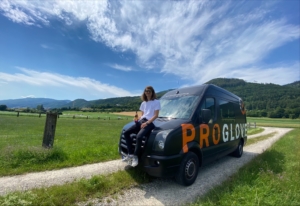 Are you saying the MARK On Wheels truck generate some stir wherever it showed up?
PG: Well, I can think of at least one episode where I had some explaining to do. Obviously, I was on a tight schedule a couple of times. So, one night I drove from Munich to Budapest. I arrived very late and could not make any further arrangements. Therefore, I just parked the van in front of the customers office and slept right there in the back of the truck. But I guess that had some of their employees wondering when they came for work in the morning. The ProGlove truck was already there, but nobody was there. Obviously, they couldn't see me sleeping in the back.
Well, this must have brought back fond memories about the days when you did without an apartment and slept in your caravan in front of our office!
PG: Only this time I pretty much woke up in different places every morning. But yes, there were many highlights that came with this trip. Crossing borders at sunset for instance or driving over the Alps with steep passes and waterfalls around me. Not to mention biking through Paris or watching the sun go down at beach in the Netherlands.
But the objective of the MARK On Wheels Tour certainly was a different one, right?
PG: Absolutely! The tour was one of the answers we found to address the challenges of the pandemic. We certainly worked with a number of digital tools and formats, but we needed to go beyond that. Most obviously, our product is tangible and there is always that magic moment that happens when people touch it for the first time. You just can't generate that in a digital session. But more importantly, the idea of design thinking is part of our DNA. Yet in order for that to work, you need a real customer or market exposure, and again this cannot be virtually created. And frankly, seeing customers and their shopfloors again in real life was just great. Seeing the vast diversity of use-cases straight from the horse's mouth really makes a great difference.
What were some of the other highlights you experienced?
PG: At one customer we saw this amazing implementation. They used our MARK Display to completely replace the mobile devices that had been previously used which saves them a lot of money. We learned a lot about requirements for new products, but also witnessed an abundance of applications that were simply incredible and make the blue-collar workers life so much easier. That said, we found what we have been saying all along: You cannot do without the human worker despite automation. And if you see the immense speed with which they scan at PostNL when they are handling Alibaba shipments for instance, you can't help but be impressed.
But how did the customers respond to the MARK On Wheels idea?
PG: It was just amazing. Our customers put a lot of time and effort into our visits. Sometimes it felt like groups were taking numbers when they were coming to the truck. But it was also awesome to check out the shopfloors where our MARK was in action. The opportunities to extended tours were just great.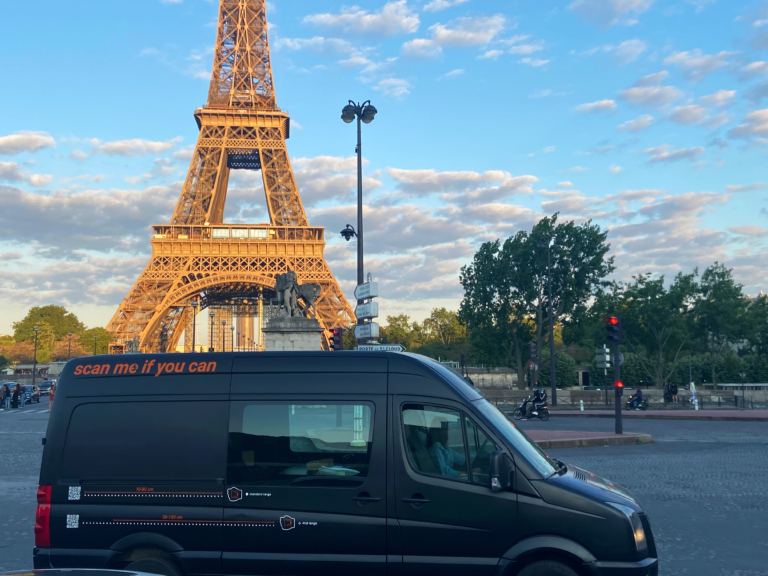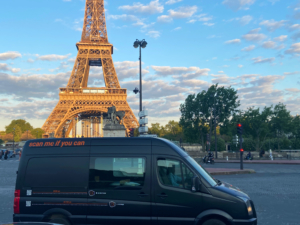 So, were there any challenging moments?
PG: Definitely. Try parking a 6m truck in the city of Paris. Not easy! Trust me!
So, will there be another MARK On Wheels tour?
PG: Frankly, I don't know. We'll see about that. Meanwhile it is worth mentioning that there is a very exciting edition of our Smart Factory Lab ON AIR coming up on September 30. We will have speakers from IKEA, DHL and BMW, and it will definitely be something you do not want to miss.
https://proglove.s3.eu-central-1.amazonaws.com/wp-content/uploads/2021/08/MoW-Team-scaled.jpg
1707
2560
axel
https://proglove.s3.eu-central-1.amazonaws.com/wp-content/uploads/2019/08/proglove-logo.svg
axel
2021-08-30 06:00:45
2021-08-30 08:52:40
MARK On Wheels Tour Wraps Up