So, the MARK on Wheels tour turns into a summer activity. An Italian summer activity to be precise. Last week, Paul Günther and the team visited Verona and Milan to engage with some of our Italian partners and prospects.
"Sotto il cielo di un'estate italiana. E negli occhi tuoi voglia di vincere. Un'estate, un'avventura in più."[i] And who knows if the "squadra azzura" continues to win match after match, this summer may in fact turn out to be perfect for Italy. At any rate, the MARK on Wheels team was ready for the Italian sky from day one. That is for sure.
Romeo and Juliet in bathing suits?
This time the MARK on Wheels adventure took them to Verona for a start. And what could have been a better place to begin this journey? After all, Verona is the site where the world's most famous love story is set: Romeo and Juliet. So, everything was prepared for another Italian stage play with love at the heart of it. Because the products of the prospect our team got to know have love spelled all over them: lingerie, bathing suits, and underwear.
The MARK on Wheels team got to meet two delegations of this top-notch apparel maker brand. In addition, our squadra di orange visited their big warehouse with over 7,000 items. Needless to say, the ProGlove team certainly focused on topics such as the picking process to explore how ProGlove's MARK Display may be helpful in this use case.
Because without a doubt, this wearable scanner with its integrated eInk display cannot only help save up to six seconds per pick. It can also provide guidance with all senses. That includes critical directions and information that can help reduce travelling times within warehouses significantly.
MARK On Wheels team meets with premium partner near Milan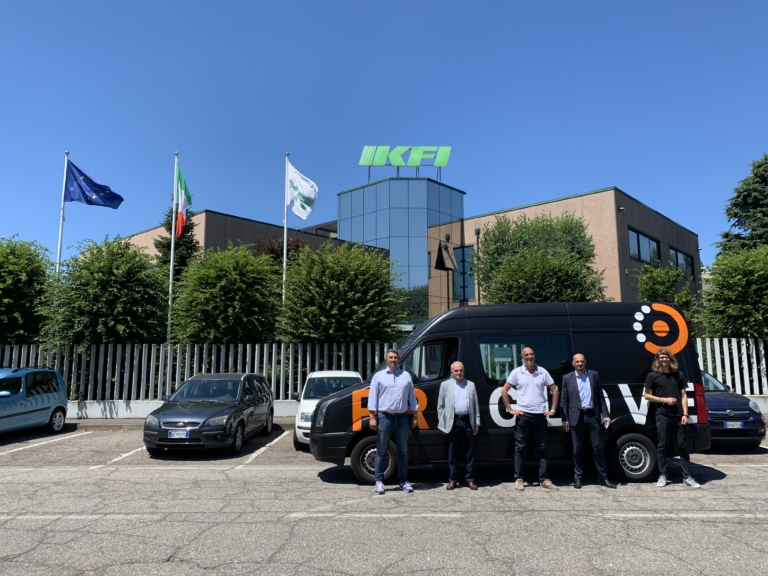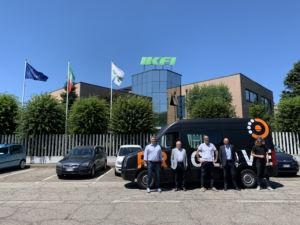 The second stop during our Italian travels took us to Binasco near Milan. This small town is the home of our premium partner KFI. Our team met with their management as well as their sales and presales team. At length, they went through the product demos they brought in the MARK on Wheels truck. So, in other words: The ProGlove team used the time wisely for some in depth partner enablement and networking.
Finally, our team certainly did not miss out on the opportunity provided by the KFI management to enjoy a freshly cooked Italian meal in a nearby trattoria. We've always had a thing for Italian summers on this side of the Alps.
If you want to learn more about ProGlove or arrange for a meeting with the MARK On Wheels team, check out our website at https://www.proglove.com/mark-on-wheels/
[i] "Under the sky of an Italian summer. The desire to win in your eyes. One summer, one more adventure "
https://proglove.s3.eu-central-1.amazonaws.com/wp-content/uploads/2021/06/image00013-scaled.jpeg
1920
2560
axel
https://proglove.s3.eu-central-1.amazonaws.com/wp-content/uploads/2019/08/proglove-logo.svg
axel
2021-06-29 11:40:57
2021-06-29 11:56:52
MARK On Wheels Tour Turns Into "Una Estate Italiana"