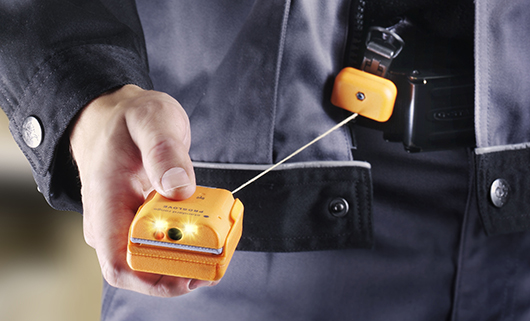 ProGlove at a glance
In this infographic see at a glance what life at ProGlove is all about. ProGlove is still a young company and we could not have dreamed of having 200 employees scattered around the globe in 2014 when we first had an "idea" for the company. We started building our first prototypes, which we launched in 2016. And that's when it all kicked off. But what would we be without the great people who make ProGlove what it is? Find out more about ProGlove at a glance through this infographic.
ProGlove is growing but our values are simple
We have come a long way since our launch and we now have approximately 200 employees in 3 offices. Yet, the start-up spirit is still embedded within our culture and it is something that we hope to preserve. The heritage of these early days is still what makes us enthusiastic and excited. We aim to pass this spirit onto everyone we hire. With ProGlove we tapped into an industry with immense potential and we intend to shape that very industry further. We can only do that if we maintain agility on one hand and trust on the other hand. Inspiration and innovation is not possible, unless we trust in each other's work and we maintain agility to adapt quickly. You are in the right place here, if you are ready to take responsibility and like working in a fast moving company and industry. If you share our goal to make an impact, you will also discover a sense of purpose in the work we do and the unique part you play in that vision. And you will be part of a great, very international team (see infographic ProGlove at a glance above).
ProGlove is in a growth phase and growing internationally. Do you get excited about growth and change? Can we challenge you, whilst you keep your flexibility to take u-turns? Say yes to that and you may just be the right team player for us. As ProGlove has grown, we have also formed fixed teams. All employees work together to filter global goals via OKRs and we work in sprints. Yet, whilst still learning to be a grown-up company we strive towards maintaining the curiosity in what we will achieve and a sense of purpose in what we do. Read up on us on glassdoor or kununu and hear what our employees have to say about us and get an authentic opinion about what it is like to work here. 
https://proglove.s3.eu-central-1.amazonaws.com/wp-content/uploads/2020/05/ProGlove-Reel-attached-to-belt-.jpg
321
530
justin
https://proglove.s3.eu-central-1.amazonaws.com/wp-content/uploads/2019/08/proglove-logo.svg
justin
2020-06-12 08:57:52
2020-09-13 04:27:30
ProGlove at a glance: Infographic about life at ProGlove