So, our MARK On Wheels team traveled onward, leaving the Alps behind us. Along the Danube we drove towards our next destination. Well, maybe not quite, but a little bit. Either way, we were heading from Austria to Hungary.
Hungary is a truly beautiful country. And we are forever grateful to the Hungarians. Because they also have a small part in the success story of ProGlove. If the Hungarians hadn't let most East German citizens enter freely into the neighboring Austria in 1989, the Iron Curtain would probably never have crumbled. And without the fall of the Wall, Thomas Kirchner would not have met his partner Paul Günther. And without the two of them getting to know each other, there would be no MARK on Wheels truck today. It's as simple as that!
MARK ON Wheels team visits ANTRA and IBCS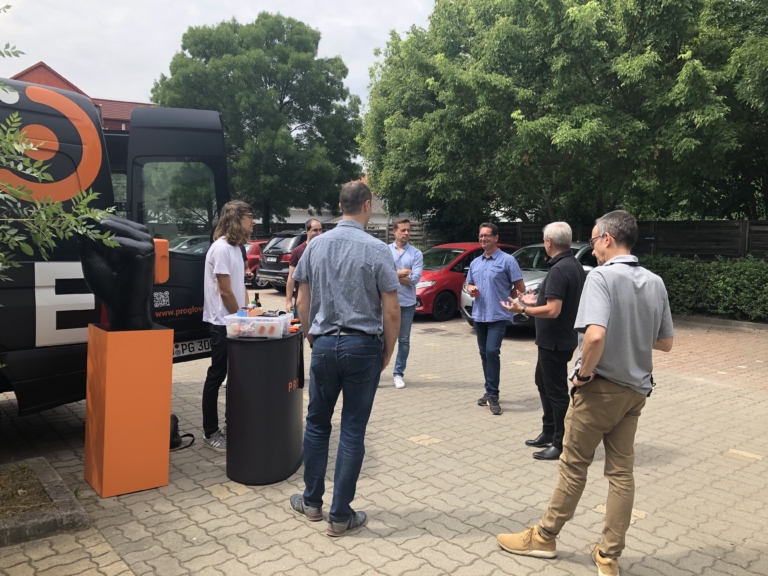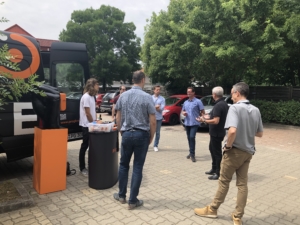 But fate was in our favor. And now we are also growing and thriving with the Magyars. Of course, our outstanding partners play a central role here as well. That's why we were keen to visit Hungary with the MARK On Wheels truck.
For example, with Antra, but also with IBCS. By the way, when we got there, we met the friendly team of one of our competitors. And we have to praise them: They were visibly impressed with our technology, but they really made an effort not to let it show. At any rate, we appreciate fair competition because it motivates us. That's why we will continue to strive to always be at least a nose ahead. And that not only goes for the MARK On Wheels truck!
Photo functionality receives praise
In the MARK On Wheels truck, our partners were all particularly impressed with the photo functionality of our solutions. It can be easily initiated via our Insight Mobile App and works with all scanners of the MARK family of products . This feature is proving to be extremely useful. For example, when it comes to finding ad-hoc solutions for dysfunctional or damaged barcodes. But also when you want to document damaged items or goods.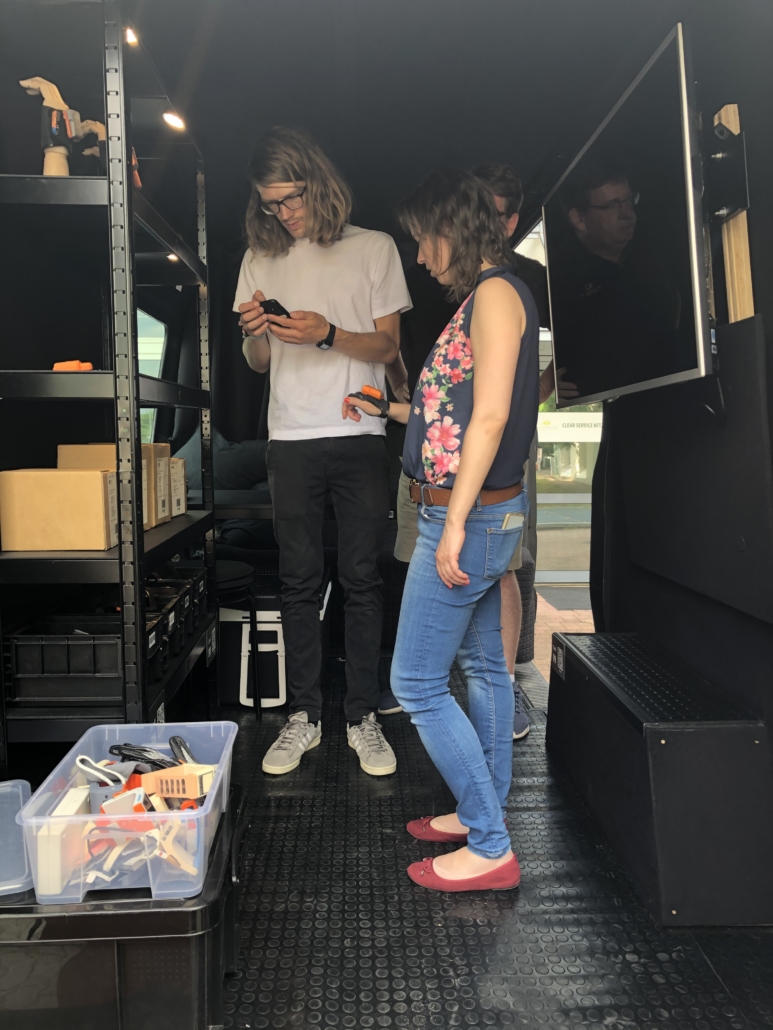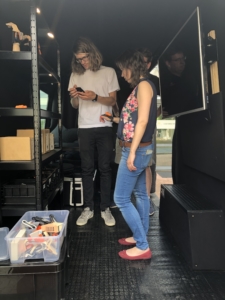 Our Spezi[i], which we brought along from Munich, was also very well received. Not only does it quench your thirst, it also goes very well with a hearty Hungarian goulash. And of course, we took the opportunity to enjoy one after we finished things in the MARK on Wheels truck.
Unfortunately, the MARK On Wheels team did not have much time in Hungary. In fact, they soon had to return to Germany. The next appointment was already on the agenda, but we cannot reveal at this point with whom. However, rumors say it is somewhere in Brandenburg near Berlin. Go figure!
If you want to learn more about ProGlove or arrange for a meeting with the MARK On Wheels team, check out our website at https://www.proglove.com/mark-on-wheels/
[i] A sparkling blend of Cola and orange soda.
https://proglove.s3.eu-central-1.amazonaws.com/wp-content/uploads/2021/07/MARK-On-Wheels-Hungary-scaled.jpg
1920
2560
axel
https://proglove.s3.eu-central-1.amazonaws.com/wp-content/uploads/2019/08/proglove-logo.svg
axel
2021-07-09 09:50:20
2021-07-09 09:50:20
MARK On Wheels Tour Stops In Hungary