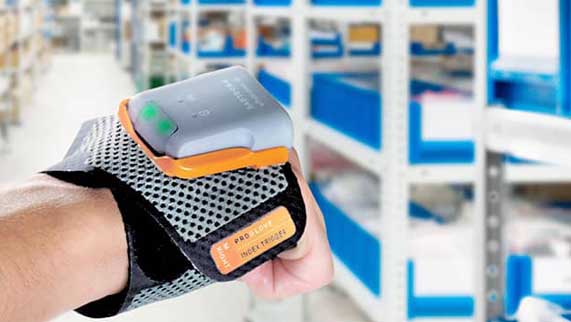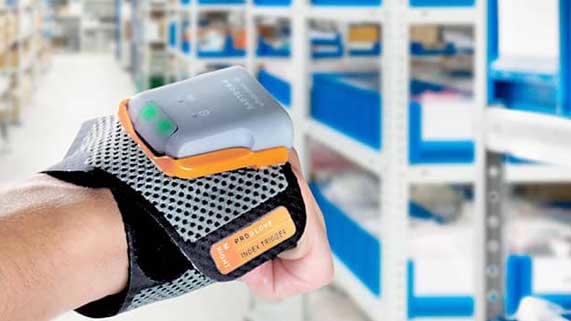 Questions to help guide you on the impact our Wearable Barcode Scanners will have on your retail business.
Traditional barcode scanners have served us well, but as retailers strive to become data-driven the limitations of these devices are being exposed: They restrict workers movements, they get lost, they break easily, they can't monitor workflows and they are not data-driven. Smart Wearable Scanners are essential for accelerating your data-driven retail supply-chain. However, it's important to establish a holistic view of scanning metrics across your company. From such a view you can analyze the total business impact our smart scanners will have through Return On Investment (ROI) calculations.
Q1. How many scanners is your business dependent on today, and what is the total number of scans per year?
Calculating ROI is critical to understanding when its time to implement next generation technology. By knowing the scanner metrics in your retail stores, pick-up points, service centers and supply-chains we can quickly calculate the payback time and total time savings expected?
Q2. How many workflow and process interruptions are caused by worker errors?
Workflows around picking, staging, sequencing, assembling, packing, tracking & tracing etc. can be monitored and controlled for automatic error correction before they escalate. The cost of such errors needs to be part of the ROI calculation.
Q3. How much more worker productivity can be achieved without adding technical complexity and human stress?
Our wearable technology increases worker productivity while simplifying workflow processes. Workers getting more done without any additional cost makes for an even stronger return on investment.
Q4. What is the scanner breakage rate in your supply-chain and how many barcode scanner errors occur per year?
Tougher and more robust scanners designed to the highest standards can greatly reduce this error count and improve the ROI.

https://proglove.s3.eu-central-1.amazonaws.com/wp-content/uploads/2020/01/mark-basic.jpg
322
571
justin
https://proglove.s3.eu-central-1.amazonaws.com/wp-content/uploads/2019/08/proglove-logo.svg
justin
2020-02-03 10:40:21
2020-06-18 02:46:06
Disruptive Technology Drives Success