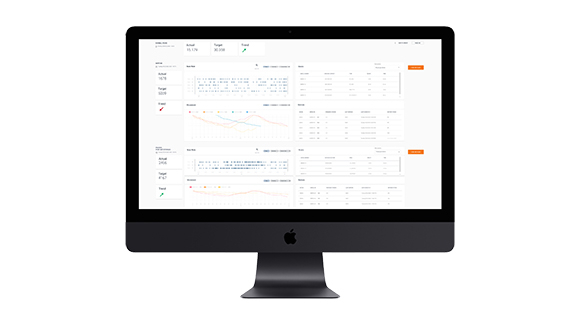 The Coronavirus pandemic struck us out of the blue. Nobody anticipated how it eliminated entire supply chains. It is easy to request that businesses need to expect the unexpected. Yet how can they do it? A promising approach to provide actionable insights is the idea of the Human Digital Twin.
Even a superficial review suffices to understand that supply chains are expensive. Therefore, organizations constantly look for efficiencies and cost savings. Today many supply chains are lean and stick to a Just-In-Time (JIT) approach. Current market competition and go-to-market strategies add further complexity by offering consumers a multiple channel approach.
This kind of complexity requires supply chain managers to conduct precise analyses. After all, they need to understand operations, identify roadblocks, assess the output of their factories, etc. This matters even more during peak times. A lot is at stake and any unforeseen blow can jeopardize the entire organization.
Many businesses are turning to advanced analytics or Digital Twin solutions to address these challenges. However, they typically come with a top-down approach. So, by design, they need all agents to play along by the rules they set forth. Yet that very often is just not the case so that actionable insights are nowhere in sight. The concept of the Human Digital Twin is different.
Human Digital Twins pave the road to actionable insights
Purposeful planning and scheduling require reliable data. The Human Digital Twin leverages the data the frontline workers generate as they go about their business. So, it starts with the human worker in mind. Thus, it opts for an operational bottom-up approach rather than enforcing a management-driven top-down solution.
This will allow for a true picture of the operations. This permits businesses to act upon what is really happening rather than designing actions on what should be happening. In effect a human digital twin gives executives actionable insights. That way organizations do not have to figure out what they might want to do but instead, take action that supports their objectives. So Human Digital Twins will provide actionable insights that can help us deal with unexpected situations.
Would you like to learn more about how Human Digital Twins can strengthen supply chains? Download ProGlove's latest whitepaper "Supply Chain Readiness".
https://proglove.s3.eu-central-1.amazonaws.com/wp-content/uploads/2020/03/ProGlove-Cloud-extended-dashboard.jpg
323
573
axel
https://proglove.s3.eu-central-1.amazonaws.com/wp-content/uploads/2019/08/proglove-logo.svg
axel
2020-07-28 09:30:44
2020-07-20 17:54:18
Human Digital Twins Boost Actionable Insights