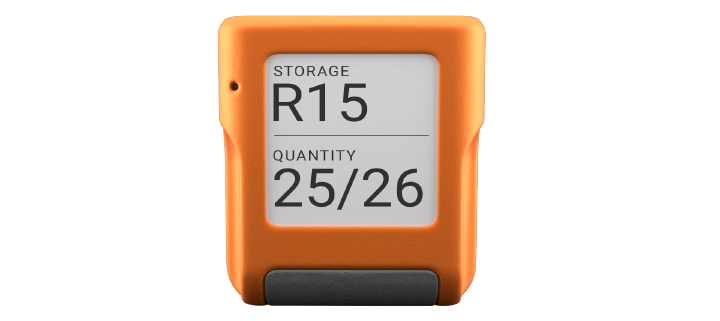 The COVID-19 crisis has demonstrated that supply chains need more attention. The right type of barcode scanners can add resilience. Here is what to look for.
Supply chains are the backbone of our daily lives in so many ways. So, we need to look beyond just their expenses and recognize the value they provide. In fact, we will need to strengthen some of its most costly assets – the human frontline workers.
Yet supply chains are increasingly complex. There are myriad agents and interdependent infrastructure components including manufacturers, service and transportation providers, fulfillment centers, hubs, technology, equipment, vehicles and – most importantly – human workers.
Consumers all over the world have been panic-buying during the COVID-19 crisis. This created unexpected shortages. While many organizations started staff layoffs, retailers, healthcare suppliers, and e-commerce businesses experienced the exact opposite: They struggled to cope with an unforeseen escalation in demand often compounded by a labor shortage.
So, there is an obvious dilemma. But how can barcode scanners add resilience and relief?
Light barcode scanners may mean 1.5 metric tons less to lift
When objects travel along the supply chain the primary concern is to be able to receive a reliable status so you can prepare for the next step. This pertains to interfaces and it includes the need for mobile solutions. Barcodes are an effective means to track and trace an item as it moves along the supply chain. However, many barcode scanners are inefficient. They are bulky and rely upon a centralized approach. A decentralized barcode reader solution allows for flexible set-up and easy deployment.
The frequency of barcode scanning can be extremely high. Thousands of scans can occur in some environments. This is a burden that takes a toll. According to the Bureau of Labor Statistics roughly one third of illnesses and injuries that occurred in 2013 were musculoskeletal-disorders (MSD). In other words, they were related to strenuous activities such as lifting a barcode scanner thousands of times per day. Yet if you consider that the market's lightest barcode scanner weighs less than two ounces – which makes it up to ten times lighter than some conventional scanner guns – you can see how this can be a tremendous relief. This difference can easily add up to 1.5 metric tons less weight to be lifted per day and worker – an effective means to prevent MSD-related absences.
This is just one example of how the right barcode scanners add resilience to supply chains. Would you like to learn more? Download ProGlove's latest whitepaper "Supply Chain Readiness".
https://proglove.s3.eu-central-1.amazonaws.com/wp-content/uploads/2020/07/mark_display_white_blog.png
480
720
axel
https://proglove.s3.eu-central-1.amazonaws.com/wp-content/uploads/2019/08/proglove-logo.svg
axel
2020-07-24 10:00:32
2020-07-27 13:48:30
How Barcode Scanners Add Resilience to Supply Chains